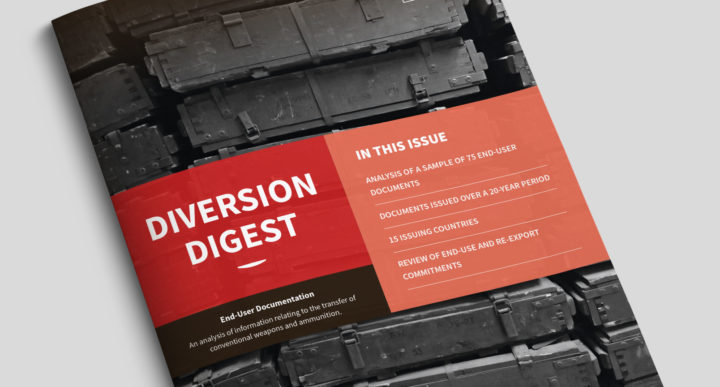 DIVERSION DIGEST – ISSUE 2
This second edition of CAR's Diversion Digest analyses a sample of end-user documents in CAR's archive that relate to actual deliveries of conventional weapons and ammunition. The analysis finds increased risk of illicit arms transfers due to "deeply inconsistent" export certification practices.

iTrace is a European Union and German Government-funded project which provides policy makers with the precise, verified information required to understand weapon transfers in detail and, thereby, develop effective, evidence-based weapon management and control.