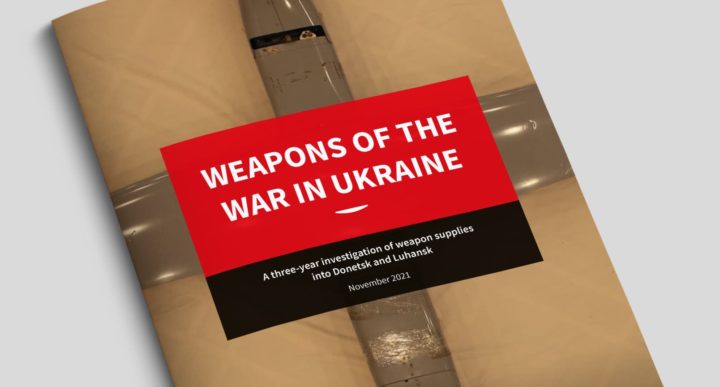 WEAPONS OF THE WAR IN UKRAINE
Since 2018, CAR field investigation teams have carried out forensic documentation of the military equipment that has been recovered from armed formations of the self-declared Donetsk and Luhansk 'People's Republics' (DPR and LPR) in eastern Ukraine.
This report is the result of a three-year study into the supply sources of weapons, ammunition, vehicles, armour, and artillery used in the conflict.
If you wish to download a high resolution version of the report, which is much larger, please use the link below.

iTrace is a European Union and German Government-funded project which provides policy makers with the precise, verified information required to understand weapon transfers in detail and, thereby, develop effective, evidence-based weapon management and control.