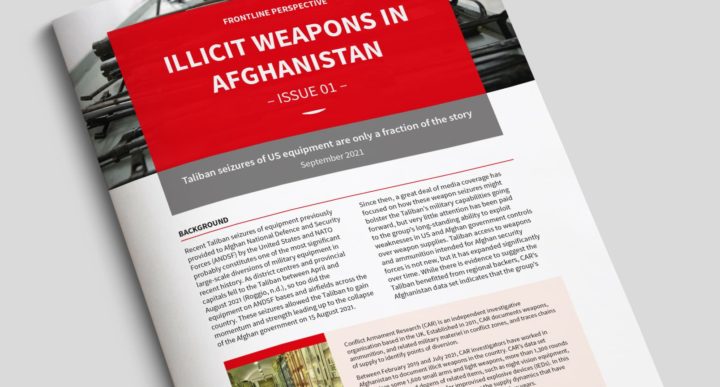 ILLICIT WEAPONS IN AFGHANISTAN – ISSUE 01
Recent Taliban seizures of equipment previously provided to Afghan National Defence and Security Forces (ANDSF) by the United States and NATO probably constitutes one of the most significant large-scale diversion of military equipment in recent history. This Frontline Perspective, the first in a series from CARY's investigations in Afghanistan, explores the long-standing capacity of the Taliban and other armed actors in Afghanistan to access weapons that had been issued to ANDSF, and considers the systemic challenges that have enabled weapon diversion from national custody.
Additional links:

iTrace is a European Union and German Government-funded project which provides policy makers with the precise, verified information required to understand weapon transfers in detail and, thereby, develop effective, evidence-based weapon management and control.