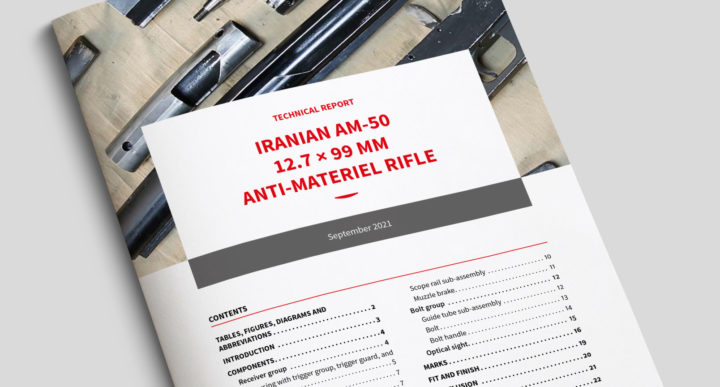 IRANIAN AM-50 12.7 × 99 MM ANTI-MATERIEL RIFLE
For this Technical Report, a CAR field investigation team disassembled a recovered AM-50 anti-materiel rifle and comprehensively documented its component parts. This report provides a technical analysis of each of these components, highlighting key identifying features and yielding new insight into Iran's weapon manufacturing practices.

iTrace is a European Union and German Government-funded project which provides policy makers with the precise, verified information required to understand weapon transfers in detail and, thereby, develop effective, evidence-based weapon management and control.