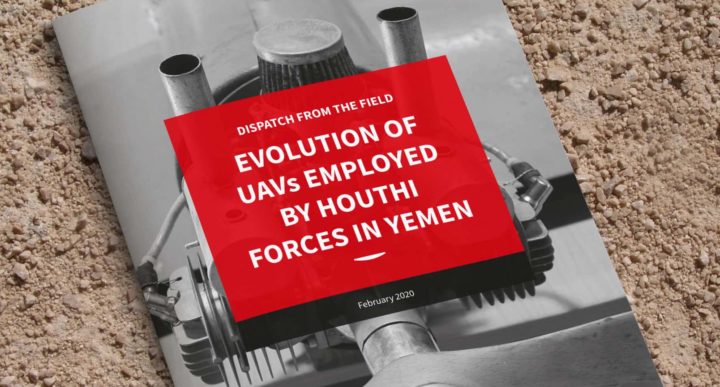 EVOLUTION OF UAVs EMPLOYED BY HOUTHI FORCES IN YEMEN
This dispatch tracks the evolution of Houthi unmanned aerial vehicles (UAVs), which have become increasingly lethal and powerful. CAR finds that the Yemeni group is able to domestically manufacture some components while procuring more sophisticated electronic items from foreign supply networks.
Additional links:

iTrace is a European Union and German Government-funded project which provides policy makers with the precise, verified information required to understand weapon transfers in detail and, thereby, develop effective, evidence-based weapon management and control.