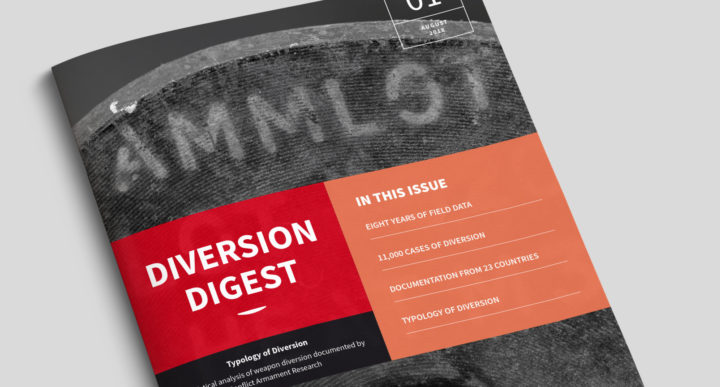 DIVERSION DIGEST – ISSUE 1
This first edition of CAR's Diversion Digest presents a statistical analysis of how weapons diversion occurs. It looks at more than a thousand cases where weapons and ammunition have been captured, lost, stolen or otherwise diverted to illicit actors, and considers how the international Arms Trade Treaty might address these main causes of diversion.
iTrace is a European Union and German Government-funded project which provides policy makers with the precise, verified information required to understand weapon transfers in detail and, thereby, develop effective, evidence-based weapon management and control.